---
---
---
---
---
Previous Conferences
ASCE Earth and Space Conference
Organized by Missouri University
of Science and Technology

Phone: (573) 341-4200
Fax: (573) 341-4992
Email: earthspaceconf@mst.edu
Greg Kress (Abaris Training)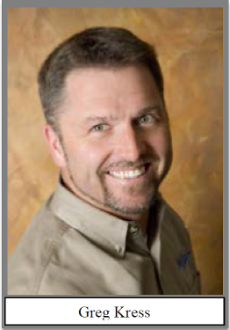 Greg has a Master of Science degree in aeronautical engineering from the United States Naval Postgraduate School, Monterey, California. His graduate studies emphasized composite finite element analysis, and composite failure criteria.
Currently, Greg is the vice-president of Top Flight Aerostructures, Dallas, Georgia. His company provides engineering services and replacement parts for aircraft repair, overhaul, and new design. As the former Lead Composite Structural Engineer for Delta Airlines, he is intimately familiar with all aspects of composite structural analysis and repair design, laminate analysis, and mechanical testing with composite materials.
Greg teaches many Abaris engineering courses, including our Aerospace Repair Analysis and Substantiation, Composite Laminate Analysis, and Advanced Aerospace Repair Analysis and Substantiation courses. In addition, Greg dedicates much of his time to the research and development of new methods for composite & bonded joint analysis, mechanical testing, and structural fabrication. His personal interests include experimental aircraft and computer/mechanical automation.
Greg is on the Composite Materials Handbook (CMH-17) coordination committee, working with the Adhesives, Supportability, and Damage Tolerance workgroups. He served on the Commercial Aircraft Composite Repair Committee (CACRC) of the Society of Automotive Engineers (SAE), and initiated the Composite Repair Analytical Techniques task-group.