---
---
---
---
---
Previous Conferences
ASCE Earth and Space Conference
Organized by Missouri University
of Science and Technology

Phone: (573) 341-4200
Fax: (573) 341-4992
Email: earthspaceconf@mst.edu
ASCE Aerospace Division Award Winners
Columbia Medal Award
2018 Award Winner Elon Musk
Founder, CEO and Lead Designer of SpaceX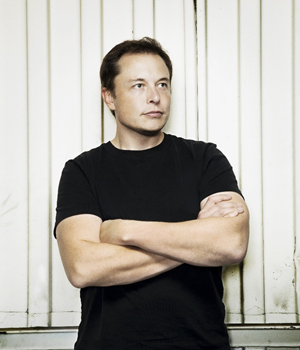 Elon Musk, founder, CEO and lead designer of SpaceX, is known worldwide as an innovator and entrepreneur. He was named one of "The World's Most Powerful People," by Forbes in 2016. His accomplishments include leading the design and development of the first privately developed liquid fueled rocket to achieve Earth's orbit (Falcon 1). Currently, SpaceX's Falcon 9 rocket is the only orbital class rocket capable of reflight. In 2017, SpaceX had a record 18 launches, helping the United States to become the world leader in rocket launches for the first time in more than a decade. Elon is also the co-founder, CEO and product architect of Tesla, which makes electric cars, giant batteries and solar products. He is the co-founder and chairman of OpenAI, a nonprofit research company working to build safe artificial intelligence and ensure that AI's benefits are as widely and evenly distributed as possible.
Musk receives this year's Columbia Medal "for demonstrated and continuing excellence in pushing the state-of-the-art of designing, building, flying and landing reusable orbital rockets changing the access to space commercially and pushing the state-of-the-art in transportation and electrical vehicles." The Columbia Medal is awarded in recognition of sustained outstanding contribution to the advancement of aerospace engineering, sciences and technology.
---
ASD Outstanding Professional Service Award
Awarded annually to an individual in recognition of distinguished service to aerospace engineering related to the mission of the Aerospace Division.
2016 Robert P. Mueller
2017 Robert K. Goldberg
---
ASD Outstanding Technical Contribution Award
Awarded annually to an individual in recognition of distinguished achievements in aerospace engineering. This achievement is applicable to any branch of civil engineering.
2016 Philip T. Metzger
2017

Robert P. Mueller